strategy project and policy services to business and government
Local Government
The Local Government Consulting & Advisory Service (LGCAS)
LGCAS provides a comprehensive range of independent consulting and advisory services to councils encompassing governance, management reviews, structural reviews, productivity enhancement, financial performance and stakeholder relations.
By integrating knowledge and experience from local government, state government and the private sector, LGCAS provides a singularly pertinent range of services for local governments. Complementary expertise will be enlisted as part of the team as and when required.
Above all, the local government consulting and advisory service provides practical solutions to both routine and strategic challenges.

Strategy, culture and the governance of councils
LGCAS provides a range of advisory services concerning governance, strategy, cultural change and risk management including the following:
Review the governance arrangements of a Council to improve decision making processes, implementation arrangements, compliance systems and delegations to Mayors, General Managers and senior staff;
Strategic planning;
Guidance and support in the process of cultural change within an organization;
Review council's organization structure (including statutory reviews) to align Council's structure, resources, and program responsibilities, with the current objectives of council;
Facilitate key relationships within councils. These include the relationships between Mayor and General Manager, between the Mayor and Councillors, among councillors, and between councillors and staff;
Create effective council meetings even where political differences exist; and
Review codes of conduct, meetings procedures and conflict of interest policies.
Enhancing performance and improving council's financial position
A common predicament in local government is the paucity of resources compared to the community's demand on those resources. In this current resource starved environment, maximizing a council's financial resources is often vital to its success.
The LGCAS provides the following services:
Value for money reviews;
Benchmarking to identify best practices on a service specific basis;
Developing strategies for improving Council's financial position;
Productivity reviews;
Reviews of key processes. Effective processes can reduce lead-times and costs whilst simultaneously improving the quality of the service; and
Red tape reviews.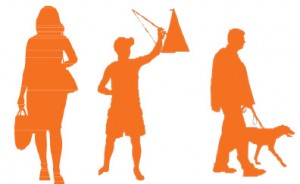 Dealing with State based issues
Currently statutory requirements are quite onerous. The new Integrated Planning and Reporting system, legislated in 2009, requires significant skill and resources in order to achieve both the letter and spirit of the new regime. Also, Councils are being pressed to respond to a range of inquiries, reform proposals, and legislative proposals by government and parliament at a time when significant change has been foreshadowed for the structure of local government and the processes of land use planning.
LGCAS offers a unique combination of knowledge and experience within local government with a detailed knowledge of the decision processes of the State government at bureaucratic, cabinet and parliamentary level. In this way the impact of submissions and representations can be maximized.
The LGCAS can undertake the following tasks for councils:
Prepare the reports (and associated processes) to meet the integrated planning and reporting requirements;
Assist regional organizations of council (ROCs) (and individual councils) in devising and/or influencing the architecture of local government arising from the proposed new local government act an associated reforms;
Assist councils and ROCs in the practical implementation of the arrangements arising from the proposed new planning Act;
Prepare submissions on proposed rating proposals to
IPART;
Prepare submissions to local government reform inquires and responses to local government reform reports and recommendations;
Develop and draft policies for councils consistent with their objectives; and
Assist with representations arising from any legislative reform proposals.
Planning and development
With extensive experience in planning matters and development assessment, the LGCAS is well placed to review all aspects of a council's planning function. The assessment of applications is the most important regulatory function of local government. It's efficiency, responsiveness, integrity and consistency is vital to building community confidence in a council as it is often the most visible of all council's services.
The LGCAS can provide the following services in the area of planning:
Assist in establishing the architecture and processes needed with the new planning Act;
Review the efficiency, effectiveness and integrity in the processing of development applications and building certifications;
Review strategic land use planning functions; Review existing LEPs and their effectiveness in achieving council's policy intent;
Provide independent opinions on, and/or assessments of, development proposals;
Establish sound consultation processes on development and planning proposals;
The mediation and resolution of planning and development disputes; and
Establish efficient mechanisms and processes for the independent review of administrative decisions by council staff such as permits decisions.
Stakeholder relations
Councils operate within a complex environment. They have to manage community expectations, stakeholder demands, media issues, compliance issues, government requirements, statutory and regulatory requirements, financial constraints, and, importantly, customer needs.
LGCAS offers a range of services to assist councils meet these very important external challenges:
Mediation of disputes. Frank Sartor is a nationally accredited mediator by the Institute of Arbitrators and Mediators (IAMA);
Mediation and/or facilitation of planning and development issues;
Community consultation/engagement processes and techniques;
Issues management;
Customer service enhancements, including information to customers and the public;
Review mechanisms for administrative decisions; and
Review of the management of complaints.